Tuesday Topics: 8 TV Shows
(And it's Wednesday so I'm late to the game. Shocker.)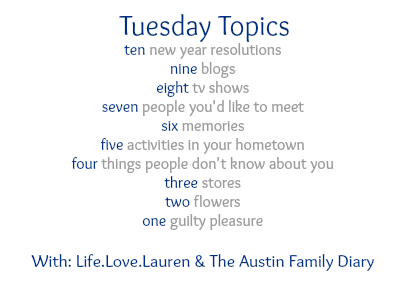 I know it's Wednesday! But while blog surfing, I found this and it looked like fun stuff to write about so I thought I'd join in!
And you know Momma loves TV!
So here goes...
Walking Dead
I'm not one for zombies and I watch horror movies through my fingers. I'm a huge scaredy cat. HUGE! But I started watching this series with my teenage son a year ago and, as I've mentioned before, it has become "our show." I can't get enough of it. It's like Lost plus zombies minus all the loose ended plots.
Modern Family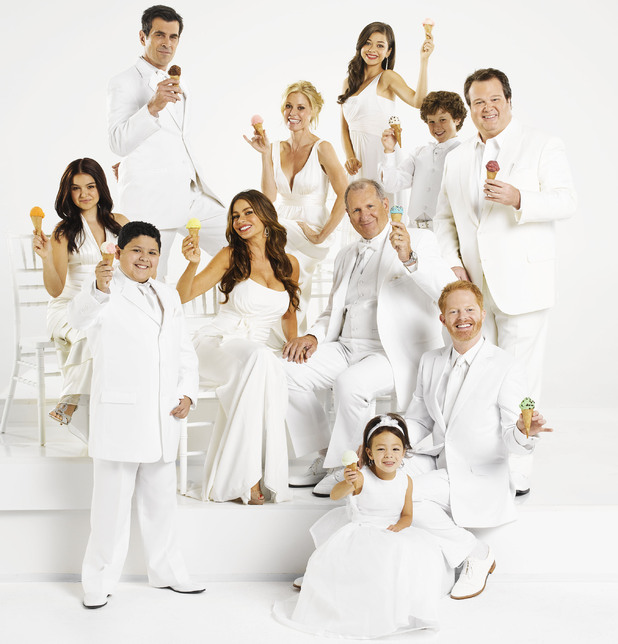 Who doesn't love Modern Family? The writing is so funny, the characters are so good together and no matter how funny the episode is, I always feel warm and fuzzy at the end.
The Middle
The Middle is a really great family show to watch. And it's about a mom who is less than perfect but still tries...sometimes. Axle, the teenage boy was written about my own teenage son. You didn't know?
The Bachelor
I'm watching this season and blogging about it. It's my favorite show to make fun of in the beginning and then pull a 180 and root for at the end. I mean just look at the desperation in their faces! They're so eager!
Happy Endings
Please, ABC, never cancel this show. The writing is so sharp and so funny and so fast that sometimes I'm still laughing at what they just said when the next line rolls in. It. Is. So. Good! It's truly amaaahhhzing.
The Entire Real Housewives Franchise
I watch all seasons, all cities, all episodes. Even the bad ones. Yes, even DC. And, yes, even Miami. It's my guiltiest of guilty pleasure television. And the picture above? Well, that's from my favorite season - New Jersey. They flip tables, yo.
Nashville
I'm not sure I would have watched Nashville if it hadn't had an amazing time slot right after our "Good TV Night" line up. But it does have that time slot so I watch it and I'm hooked. I love the singing! And the story isn't bad either.
Portlandia
I love this show. It's so quirky and ironic and reminds me a lot about my own town because they're kind of a wannabe Portlandia. The last episode I saw, The characters stormed the MTV studios to take back MTV with Kurt Loder and Tabitha Soren. If you know who Kurt Loder and Tabitha Soren are, you'll enjoy Portlandia.